Mobile and Lead Generation: What You Need to Know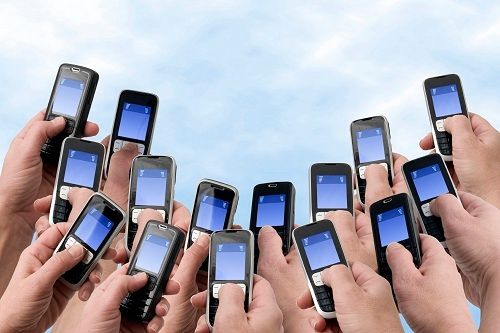 Lead generation is one of the most competitive industries, regardless of the niche you choose, and it can be difficult to scale a lead generation business properly without spending an arm and a leg to get there. There will always be a need for more traffic, and fresh eyes. Smaller ad networks can only offer so much of that, so advertisers branch out to buy-side platforms that offer a greater volume of page views. That strategy can cost a lot if you're not careful of where you buy from. Wondering where to start? Here are three basic avenues many beginners transition to once they have established successful desktop campaigns.
Ads on Mobile Devices
Mobile wasn't a huge producer when smartphone adoption rates were low. It had potential, but the user base was fragmented between smartphones and older mobile devices with limited browsing capabilities. As smartphone adoption rates rose, both Android and iPhone made strong gains in users. That means more people have access to a phone that can view mobile-friendly websites. These websites feature smaller ad sizes, and placements that are a little different from mobile, but the same rules of messaging still apply.
Experiment a bit on format with mobile. Video works very well on mobile, but you can find success with splash pages and banner ads too. One strong concept to keep in mind is that mobile users tend to stay engaged with their screens.
Video Pre-Rolls
The days of the television commercial may be coming to an end with devices like TiVo, but YouTube has sure made the shorter pre-roll relevant. These videos are designed to run before content, or during longer segments, and users tend to stay engaged because they want to view the main video.
Smart videos that grab attention and hold it quickly tend to do best. Remember that the video you're displaying is likely to be longer than the average user's attention span. Use that time wisely.
Things to Keep in Mind
The certifications your ad provider holds are also important. The IAB, for instance, is a major trade organization whose job is to help form industry standards. Together with other organizations, they created the 3MS standard that measures whether an impressions is "viewable." Viewable means "seen by a real human," and it promises to virtually eliminate click fraud. Buying from providers that work with this standard will almost always be a better use of your ad spend.
Bio: Ted Dhanik is a professional marketer, and a frequent blogger for prominent marketing websites. Ted Dhanik is the co-founder and CEO of engage:BDR. Find information about Ted Dhanik at the engage:BDR website.